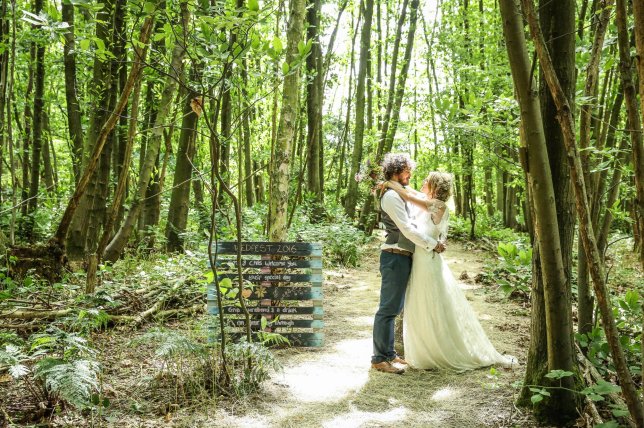 When planning your wedding, it's important to consider all the details, big and small. One becoming a more and more popular thing is having a green wedding. This doesn't mean that you have to forgo all the traditional elements of a wedding- it just means making environmentally friendly choices. If you're looking for ways to capture your green wedding on video, we've got some ideas!
Congratulations on your upcoming wedding! This is a very special day in your life, and you will want to remember it forever. One way to capture the memories of your wedding day is through video. Videography services can help you capture all the important moments of your wedding day, from the ceremony to the reception.
Calm and Poised Green Weddings
A green wedding is a beautiful event to capture on video. Here are some ways to make sure your videography services are up to the task:
First, talk to the videographer about their vision for the wedding. What kind of atmosphere do you want to create? What kind of message do you want to send with their wedding? Knowing the answers to these questions will help you plan how to best capture the event on video.
Second, consider using green screen technology. This will allow you to add special effects or background images that fit with the theme of the wedding.
Third, pay attention to the lighting at the event. Natural light is always best for videography, so try to position yourself in a spot where you can take advantage of it.
Fourth, be sure to capture the details of the decor. A green wedding is all about the little touches, so make sure they're captured on film!
5 Tips to plan a green wedding ceremony:
-Plan an unplugged ceremony: Let your guests know that you'd prefer they leave their phones and cameras at home or in their pockets during the ceremony.
-Opt for locally grown flowers: Flowers flown in from far away cost more, but they also come with a pretty hefty carbon footprint. Talk to your florist about using local flowers in your area or season.
-Choose a sustainable menu: A farm-to-table meal is not only delicious, but it's also earth-friendly. Work with your catering team to develop a menu that uses seasonal and locally sourced ingredients.
-Send e-vites: ditch the paper invitations and send your guests digital versions instead. This way, you'll save some trees and some money too!
-Give back: Have a charity that's close to your heart? Why not ask guests to donate to it in lieu of gifts? This will make your wedding more meaningful, but it will also help out a great cause.
To Conclude
There are plenty of ways to have a green wedding without sacrificing style or quality. By making a few simple tweaks to your plans, you can have the eco-friendly wedding of your dreams!

Infographic provided by Grown Brilliance