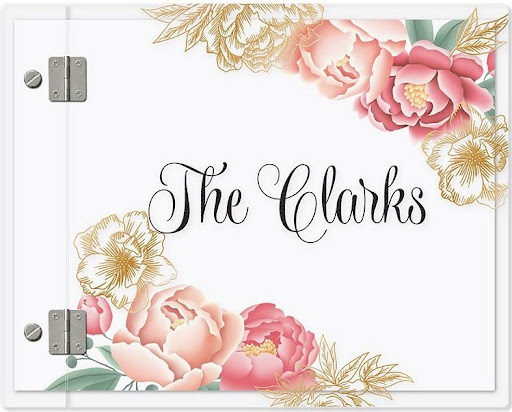 When organizing your wedding and budgeting the event, you may question whether some things, such as wedding guest books, are necessary or still in use. Well, they certainly are still used, and they offer the unique opportunity to keep the memories of your wedding day alive.
It may not be used for its original purpose, i.e., to keep track of your guests' attendance, but they help you gather some truly warm wishes from nearly everyone who attended your event.
Therefore, this article will touch upon whether guest books are still used, whether they are worth getting, and where you should keep one if you get it.
Do People Still Use Wedding Guest Books?
Many couples still celebrate their union because wedding guest books are still used, but they may not be as common as before. Traditional, boring designs can make couples question the appeal of the item. Well, that's why many designers are reinventing the design of guest books. These wedding items are more intricate than ever, personalized, and they include unique designs that will make want guests to write in them. 
So, instead of simply signing their names, guests can write short paragraphs wishing the two of you well in this new change in your lives. Perhaps you'll also have the chance to read some heartfelt words after your wedding that you hadn't ever heard before from specific guests.
At the same time, couples are opting for alternatives to wedding guest books. These are unique designs that function like traditional guest books but add more excitement, fun, and decorative effect.
Why You May Want to Consider Getting a Wedding Guest Book
Whether you're planning to get guest book alternatives or traditional books, there are some reasons why you should still get one even in this day and age. These reasons are listed below. 
Sentimental Value
A wedding guest book has tremendous sentimental value. You may find some beautiful words in them. Moreover, if you opt for alternatives such as polaroid guest books, you can give your guests the chance to take pictures at the event and attach them to the book. So, the images can complement their words, and you will certainly smile when you revisit your memories by opening up the guest book months or years after your wedding. 
Offers Decorative Effect
Your guest book can complement the rest of your wedding décor. Many alternatives have unique designs, such as etched into a wooden cover. Such a design would be great for weddings with rustic décor.
So, placing it at the entrance of your wedding venue can be a great way to establish the certain aesthetic and theme of your wedding. Continuity with the décor is an excellent way to make your venue look and feel beautiful for your wedding. So, getting personalized wedding cups can also help establish that.
Alternative Wedding Guest Book Ideas You May Want to Consider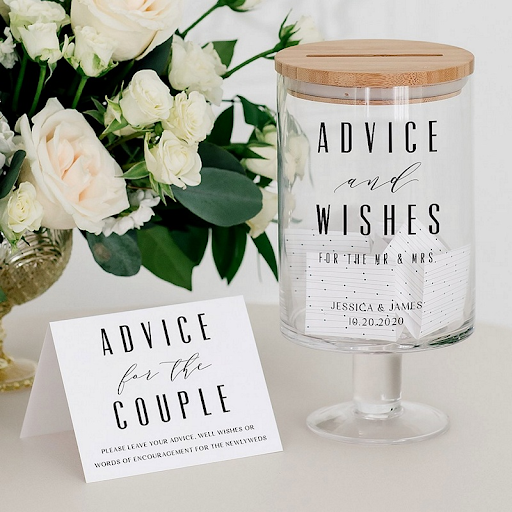 If you'd prefer to deviate from tradition, you could consider some of the following alternative wedding guest book ideas. These alternatives allow you to be more creative and expressive, and they'll undoubtedly be great decoration pieces in your home to celebrate your wedding years after it. 
Square Puzzle Design Guest Book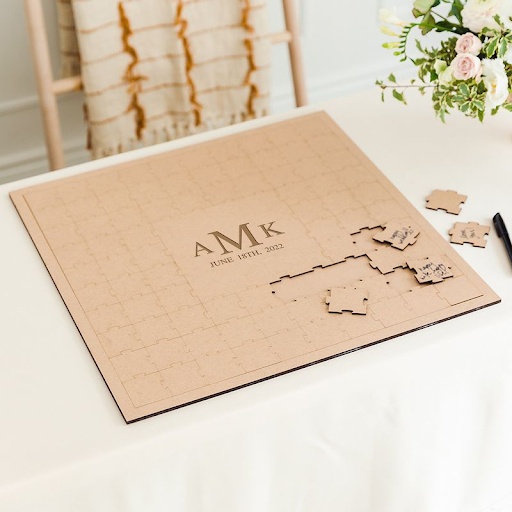 The puzzle design guest book is a truly unique piece. It is designed like a jigsaw puzzle that includes several pieces. These pieces can be removed, and guests can write a few words underneath them.
Personalized Polaroid Guest Book
As mentioned above, personalized polaroid guest books are fun to add more memories to your souvenir from the special day. It's best to announce to encourage people to take photos so that you can capitalize on this design. 
Chalkboard Guest Book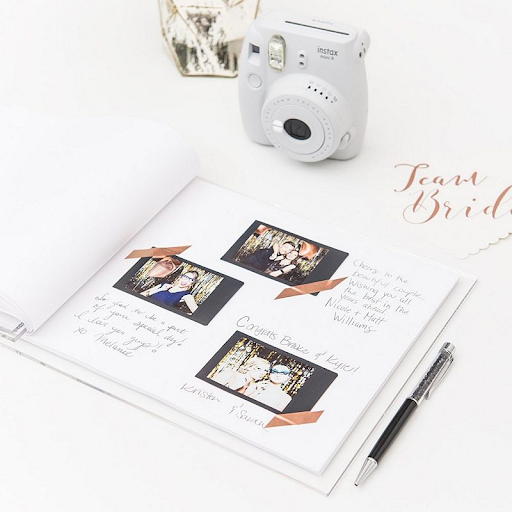 If you like the look and feel of a chalkboard design, you could look into guest books with chalkboard design covers. These look unique, and they can make a fantastic decoration piece for your home. 
Where to Place a Wedding Guest Book?
The ideal place can vary from one wedding to the other. So, you should pick any spot where most of your guests can see it and come across it. Some ideas include at the entrance, at the center of the venue, near the bathrooms.
Last Few Words
What's excellent about guest books for weddings is that most are reasonably priced while still offering personal customization and overall high quality. So, even if you're on the fence about it, you don't have to worry about it taking much from your budget. At the same time, it'll help you revisit great memories from your particular day, months, or years later.
If you're ready to make your special day even more unique, then head over to My Wedding Reception Ideas and pick your favorite personalized wedding guest book and personalized wedding napkins.