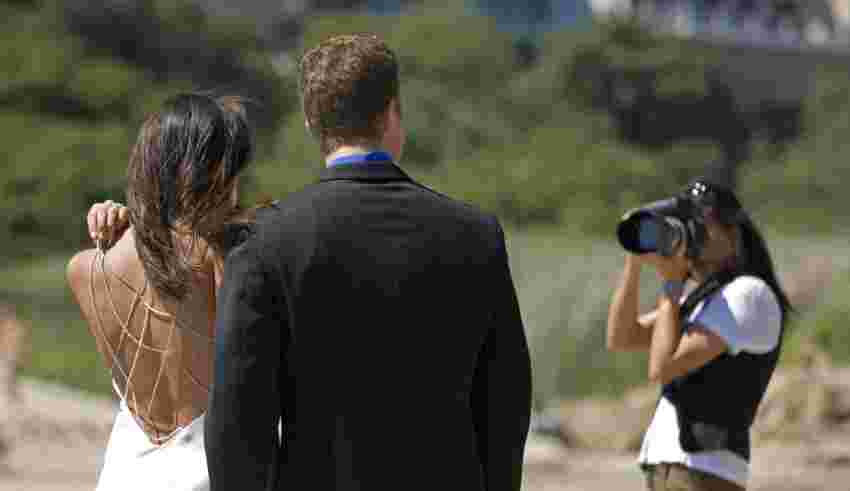 Your wedding day is one of the most important days of your life. You will want to remember it for years to come, and what better way to do that than by hiring a professional photographer?
Check out Athena Photography! You won't regret it.
But with so many photographers out there, how do you choose the right one for you? We have put together the strategies that will help make the process easier!
First: The first step is to figure out what you want. What type of photography style do you like? Do you want candid shots or posed portraits? Are you looking for someone who can capture the natural beauty of your day, or do you want a more editorial feel?
Once you know what type of photography you are drawn to, start narrowing down your options by researching photographers who specialize in that style.
Second: The next step is to look at their work. It's important to see examples of the photographer's past work so that you can get an idea of their style and how they might photograph your wedding.
Be sure to look at both the good and the bad photos – after all, no one is perfect!
Third: Thirdly, it's important to meet with your top choices in person. This will allow you to get to know them better and see if you have good chemistry.
It's also important to ask lots of questions, such as how long they have been photographing weddings, their process, and how many photos you can expect to receive.
Fourth: The fourth step is to get references. Ask your wedding planner, florist, or venue if they have any recommendations, and be sure to check online reviews as well.
Fifth: Once you've narrowed it down to a few photographers, the next step is to compare prices. Don't necessarily choose the cheapest photographer – after all, you get what you pay for! But make sure that you are getting good value for your money.
Fifth: Last but not least, trust your gut instinct! If something feels off about a particular photographer, it probably is.
Sooner or later, things will come up that could potentially ruin your day if not handled properly by your photographer – so it's important to pick someone you feel comfortable with and can trust.
In A Nutshell?
There are many important decisions to make when planning a wedding, and finding the right wedding photographer is one. It's important to find a photographer who can capture the spirit of your big day and who you feel comfortable working with.
When choosing a wedding photographer, consider the following:
-What style of photography do you prefer? Traditional or candid?
-How much experience does the photographer have?
-Is the photographer available on your date?
-How much will it cost?
-Will the photographer provide an album or prints?
-What is included in the price? Tips for photographers typically run about 20%.
-Do you want an engagement session? This is usually included in the price of a wedding package.
-What is the photographer's policy on refunds?
Last Words:
That's it! We hope these tips help you through the process of choosing your wedding photographer – congratulations on your engagement and best wishes for a happy future together!