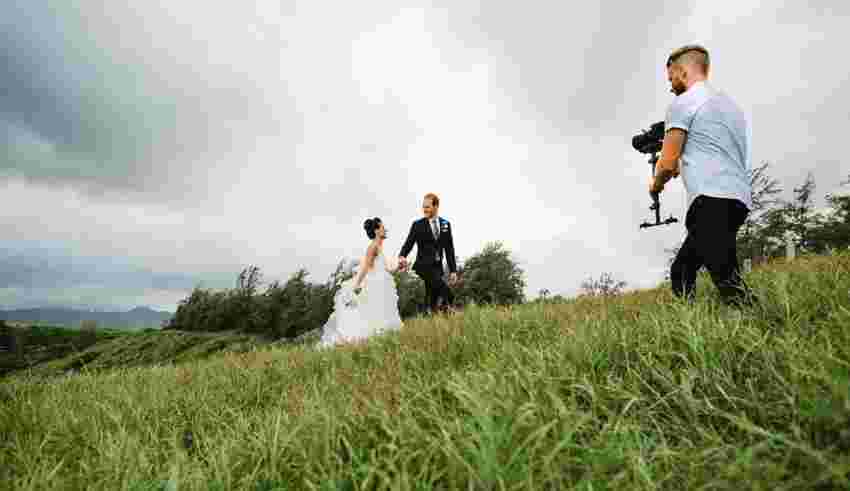 Planning a wedding is no easy task. Most couples have their share of confusions and disagreements over one aspect or the other. While you may a bunch of things to handle, even when you have hired a wedding planner, it is best to have a hands-on approach to certain things. One of them is the wedding film. Just like you wouldn't settle for any random photographer for your big day, you also need a known and creative wedding videographer. In this guide, we are sharing the details worth knowing for selecting one.
Start with experience
On your wedding day, you wouldn't want to micro-manage things, so it's best to select a wedding videographer with experience. Many companies specialize in certain kinds of weddings, like themed or specific religious weddings, so you may want to consider that. The basic question is simple – How many weddings have you covered so far?
Check their work profile
To judge the work of a wedding videographer, you have to consider their recent projects. A company that claims to excel in wedding videography will never shy away from showing their work, or sharing client references. In fact, they may come with an idea or two for your big day, if you haven't decided a theme, as yet.
Discuss your requirements
Before we talk of the price, it's important to consider your requirements. For instance, how long do you expect the event to last? Is this a destination wedding? How far or big is the venue? Do you intend to retain the video team for a further after-party? Be sure of what you need, so that you can get a fair and accurate estimate.
Don't rush
When it comes to hiring services for your wedding, you need to start early. Work with your partner and find wedding videographers that are known in your area, have great reviews, and check their website to review sample work. Make sure that you have detailed discussions with the core team. Ask them how many shooters will be there at the venue, if they can create a trailer or highlight reel, and everything else that matters.
Get an estimate
Expect to pay at least $2,000 or anything close to that or more for your wedding film. You don't want an amateur video – you need a film that you can cherish for years to come. Don't look for the cheapest quote.
Contact a few wedding videographers to get started!